Saving 20% on energy bills through cold store efficiency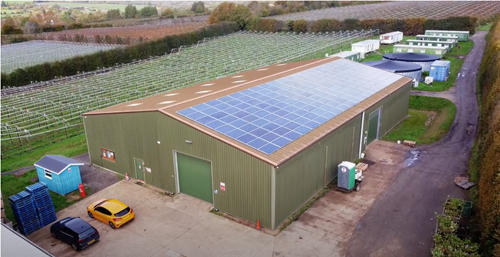 With rising fuel prices hitting horticultural and agricultural growers, every saving counts. Giles Cannon, from JIB Cannon & Son, a Kent-based fruit farm, is trialling a solution for his cold store that could help him reduce his energy bills by 20% across his business.
Impact
By implementing new technology to their cold stores, JIB Cannon & Sons could be making a 20% energy saving, translating to a reduction of 14,000 kWh and a cost saving of £6,300 per year. If the trial is successful, Giles can start rolling out this technology to his 15 other cold stores. The use of inverters and EC fans could improve the energy efficiency of not only Giles' business, but the top fruit industry in general, due to the widespread use of cold stores for preserving fruit quality.



About the project

Growing Green grant value: £7,160
After harvest, growers work against the clock to get the fruit into a cold store to ensure freshness of produce. To prevent rots developing and to ensure peak physiological condition is maintained, cold and controlled atmosphere stores are used. However, these can use a significant amount of electricity to maintain cold temperatures.
JIB Cannon sought expert guidance on how their cold store may be run more efficiently to reduce electricity consumption. The solution was a novel inverter, new condenser fans and a transducer which were purchased through their Growing Green funding. The inverter and condenser fans can deliver power savings of around 20% during peak usage periods. The particular store chosen for this trial is used all year round, so it should deliver larger savings than ones which are only used seasonally. It also allows Giles to test the technology over an extended period since the cold store is in usage all 12 months.

About JIB Cannon and Son
Location: Tonbridge, Kent
JIB Cannon and Son operate on two sites, Roughway Farm and Broadfield Farm. Across the two sites they grow raspberries, apples, plums, cherries, greengages and Kent cobnuts. They currently supply many of the major supermarkets. Roughway Farm is also certified to 'Assured Produce' and LEAF Marque' standards.