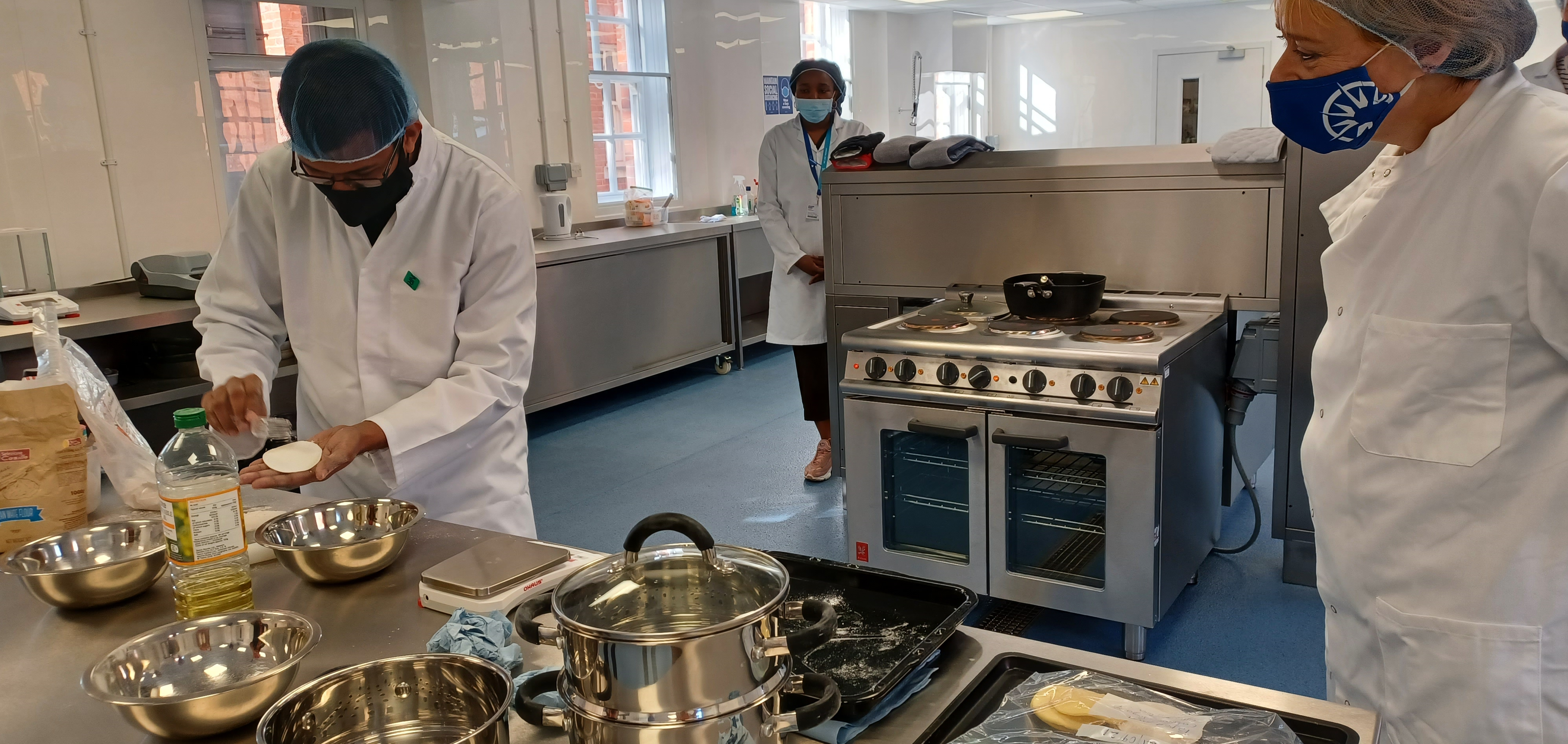 Food and Drink Accelerator
Do you have a new plant-based food or drink idea?
Have you spotted a gap in the market?
Would you like to turn your idea into a commercial reality?
Learn how to grow your business with our Food & Drink Accelerator programme. We offer free technical, business, and financial support to help take your concept to market.
What to expect
The programme runs over a four-month period. It includes training, workshops, and events. There will be lots of opportunity to network and meet other businesses operating in the sector.
- 4 in-person workshops in various locations across Kent – a full-day each month
- Online Business Innovation Masterclass – 1 hour per week
- One-to-one technical and business support available
- Networking and industry events
It is aligned to our Mentoring programme which also offers you 12 hours of free one-on-one support.
Please contact Valerie via our contact page to find out more about the Accelerator. 
"If you're looking for solutions or you just want to meet others who face similar problems, the help is there. You will find that it will energise you to help solve your own problems further". Sam Duong, CEO of Ming Foods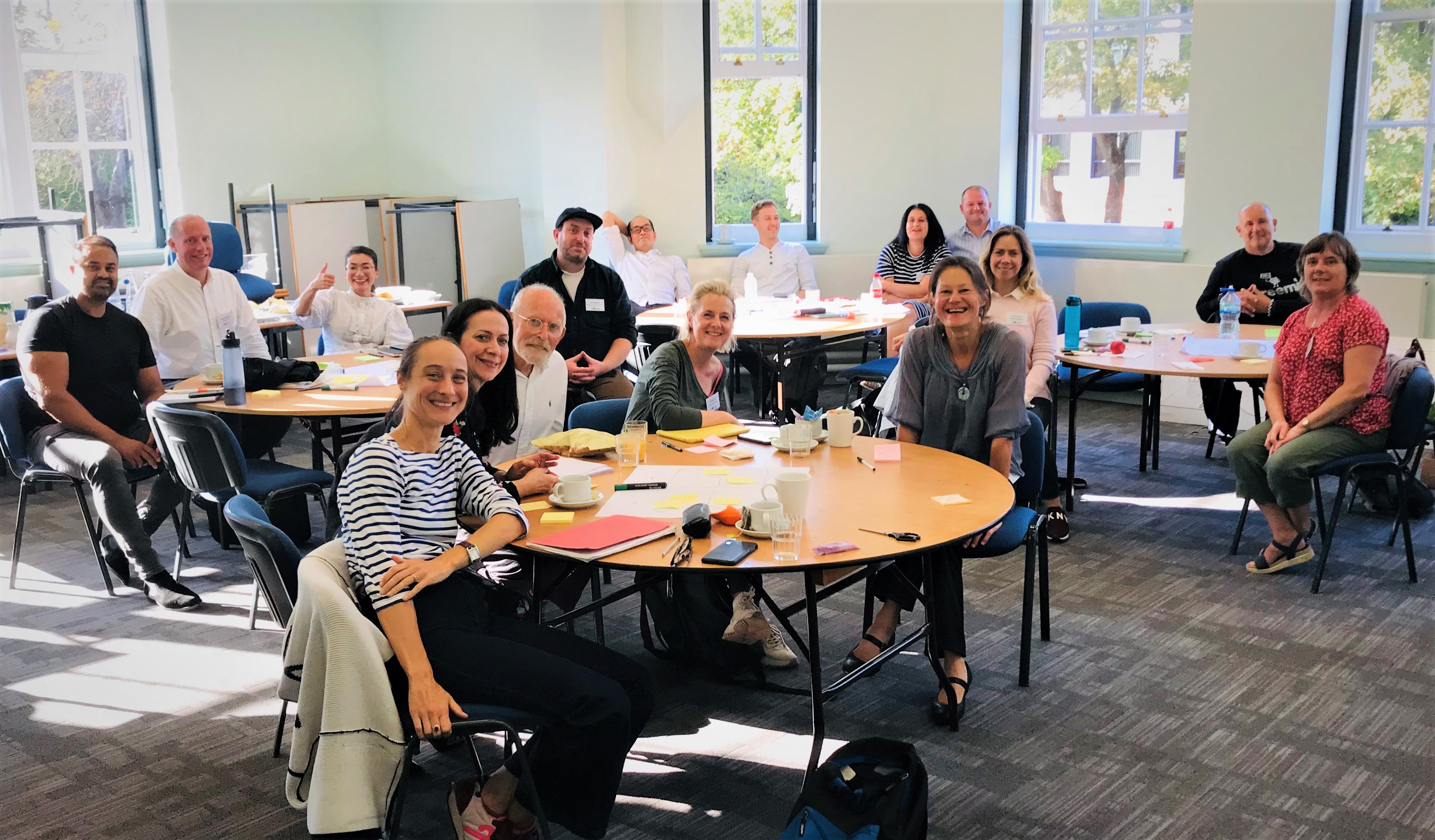 About the Accelerator
The programme is run by experts in food product development, processing, handling, storage, and food waste.
We will work with you to;
Assess your idea
Identify any technical and business gaps
Define a clear direction to take your idea to market
You will receive technical support with access to cutting-edge facilities and equipment. Our research team can help you;
Develop your product
Produce a viable prototype
Develop a new process, practice or technology
It is based at the University of Greenwich in Medway, home to the new Medway Food Innovation Centre.
If you'd like to speak to our team about whether the Accelerator is right for your business, please use our contact form.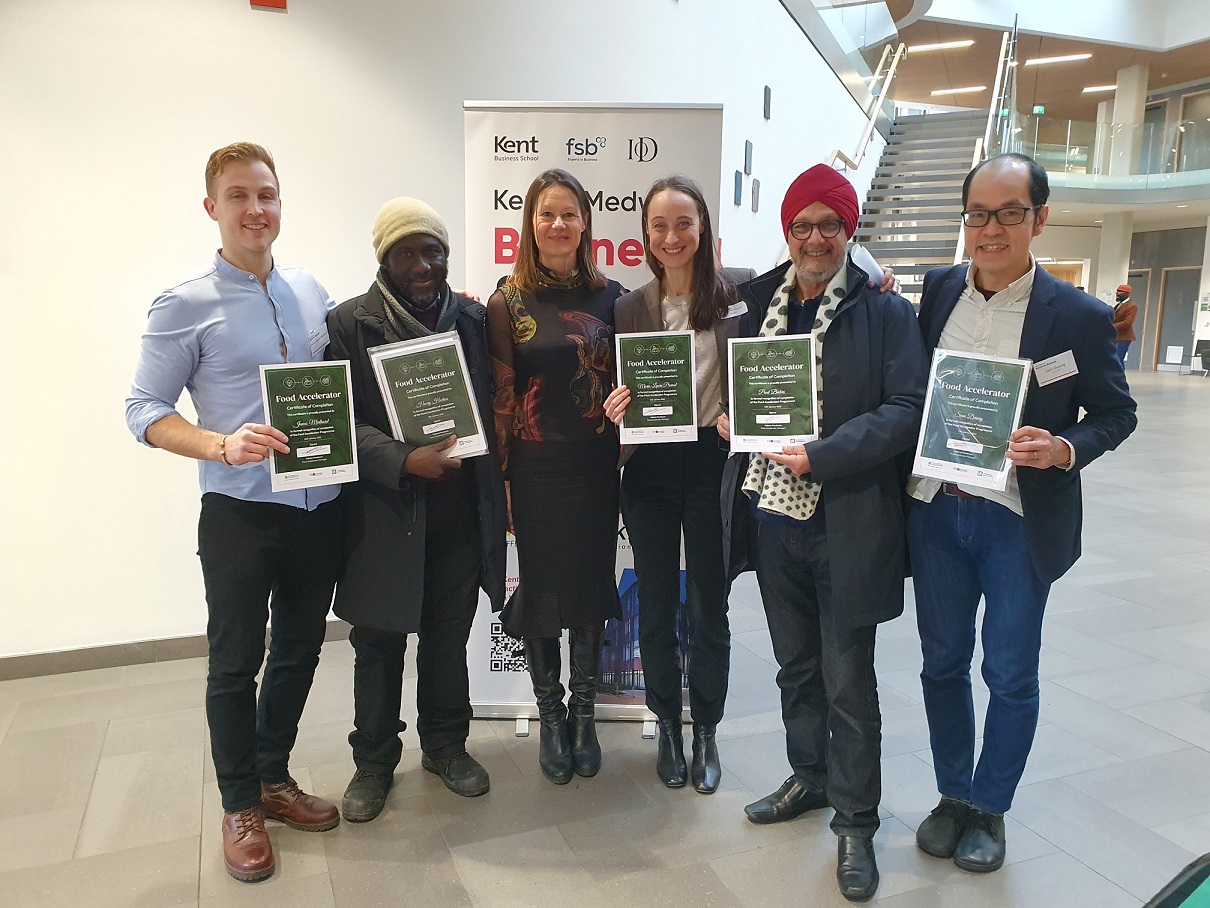 Who can apply?
We support horticultural and plant-based food and drink businesses from across the supply chain, including food products, technology and related services.
About you
Are you ambitious?
Looking to scale up your business fast?
Are you based in Kent or Medway, or looking to relocate to the region?
Can you commit to the four-month programme?
Applications are open to small and medium sized businesses who have not received more than £200,000 in public funds over the last 3 fiscal years.
If you're interested in applying, our team would love to hear from you. They will give you more information about who can apply and what to expect. Get in touch via our accelerator enquiry form on our contact page. 
Why should I sign up?
Save time and money by connecting with experts who can help
De-risk by accessing research support to develop your product
Fast-track growth by raising finance and getting to market quickly.
Our events, training and workshops cover a broad range of areas, including technology, consumer insight, regulatory factors, financial support and marketing.
By joining the accelerator, you will receive intensive support and guidance to help make your business goals a reality.
Timeframes
Groups of between 10-20 businesses will be accepted in each round, which lasts for four months. Upcoming rounds will start from;
June 2023
October 2023
March 2024
September 2024
You can apply at any time.
Interested and ready to apply? Contact our Accelerator manager and she will be in touch. 
"Not only does the programme and team offer incredible practical help and encouragement but meeting other entrepreneurs on the programme offers further support and new friendships." Aleta Viljoen, Pretty Pink Potato