Workforce 2030: Agrifood Skills Strategy
With increasingly innovative and high-tech businesses, the horticultural and food sector needs to ensure that its future workforce has the right skills and training available. Businesses also need to be able to attract and retain the staff they need. This strategy outlines key recommendations and objectives to ensure the industry has the workforce it needs to continue to thrive and adapt to market pressures in the future.
Following consultation with industry and further education providers, Locate in Kent and Growing Kent & Medway have produced a new strategy to help address the skills challenges facing the land-based, horticulture, viticulture and food and drink sector. Workforce 2030 sets out practical recommendations and objectives to up-skill and attract the right talent to the sector.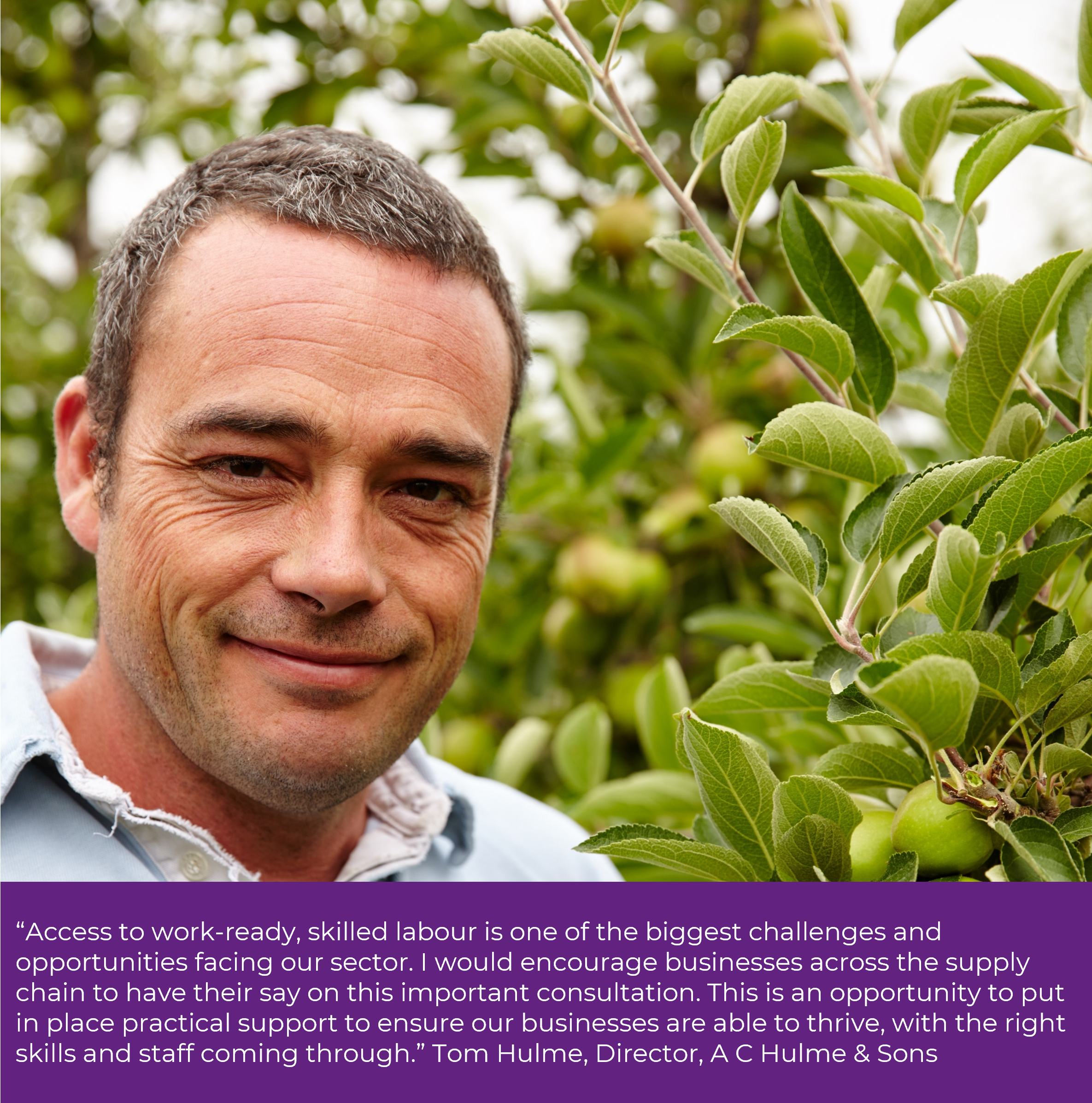 About the Workforce 2030 Strategy
The Workforce 2030 strategy addresses 6 main issues facing the sector;
Recruitment and retention of labour
Improving current curriculum and qualification pathways
Creating new sector-specific engineering qualifications and training
Bespoke leadership and management training programmes for the industry
Supporting innovation in areas like automation, sustainability and quality
Improving communication and engagement between employers, education and individuals
It has been developed through a process of research and consultation with companies in the landbased and food sector, universities, Further Education colleges and other key stakeholders.
Read the supporting Skills Research Report that informed the strategy.
The strategy recognises two key factors. The sector is becoming more consolidated, with highly innovative, larger-scale businesses and bigger workforces. These companies have greater pulling power for new recruits, sophisticated retention schemes, and can offer attractive career pathways.
The food market is also driven by cost pressures and high-quality requirements. Automation and new technology are increasing in importance to balance these competing needs, requiring new competencies throughout the workforce.
The strategy and recommended actions recognise that collaboration between industry and further education is critical to help highlight the exciting career pathways available. Dialogue between providers and businesses is also needed to develop appropriate training and educational qualifications and apprenticeship programmes to upskill the workforce of tomorrow. Particularly around engineering skills for the rising use of automation and new technologies in the sector.
The report has been produced by Locate in Kent and compliments and feeds into the Local Skills Improvement Plan, developed by Kent Invicta Chamber, and the forthcoming Kent and Medway Workforce Skills Evidence Base Action Plan.
Useful links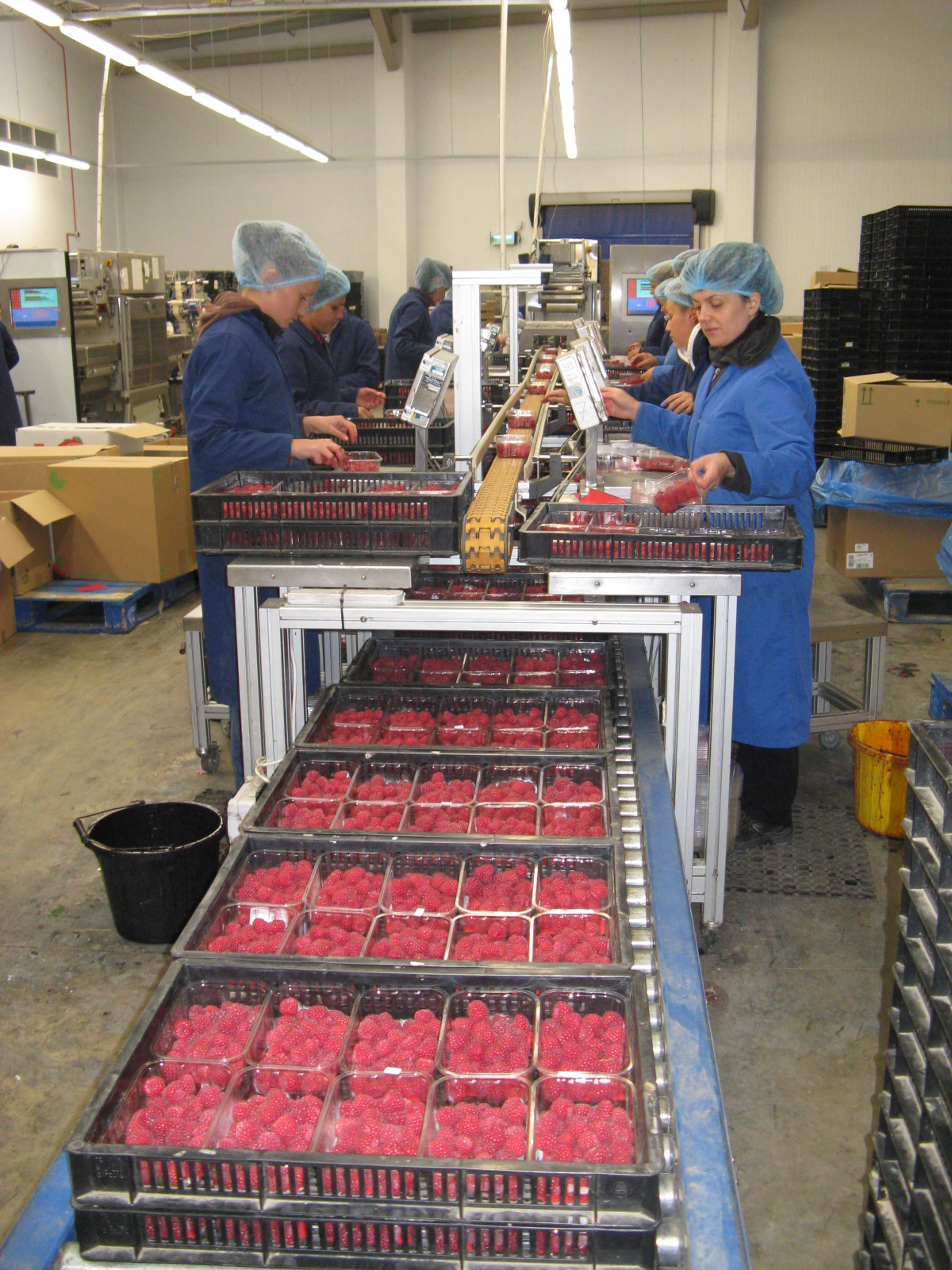 The Workforce 2030 Skills Strategy and supporting research was developed by Locate in Kent, as part of Growing Kent & Medway's plans to ensure businesses in the region have the right workforce in the future. 
As part of our programme, Locate in Kent are working to ensure the skills and training requirements of local businesses are represented to local civic leaders and political bodies. They are working with industry to ensure the training provision in the the region is responsive to their needs, allowing businesses to continue to be innovative, productive and competitive.