10 steps to raise £20k for your food and drink business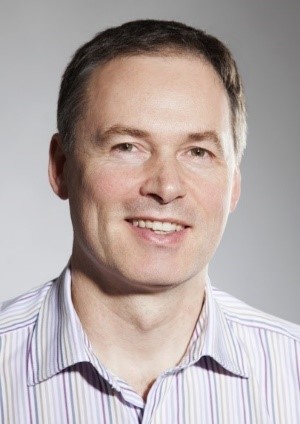 Starting a new business can be both exciting and daunting, especially when it comes to securing the necessary funds to get it off the ground. At our recent Growing Kent & Medway Business Innovation Masterclass, Paul Grant from The Funding Game presented on how to raise funding for a food and drink business. Here are his ten essential steps to help you finance your start-up business successfully.
Step 1
Ask family friends and acquaintances
Seeking investment from family, friends, and loose ties can be a great option. However, many people shy away from it due to the uncomfortable nature of asking for money. It's important to remember that if your business does well, these individuals may regret not being involved from the beginning. Additionally, acquaintances can also be a valuable source of investment. To counter their risk, it's worth mentioning the SEIS tax scheme which offers significant tax benefits for investors covering up to 70% of their risk. It's important to set the valuation correctly and seek expert advice to ensure a fair deal for all involved. And, of course, always get any agreements in writing, even with friends or family members.
Step 2
Apply for local and regional grants
Consider local and regional grants. For instance, Growing Kent & Medway offers grants such as the Business Sustainability Challenge, which offered up to £50,000 in matched funding for the development of sustainable business ideas and products. It's always worth keeping an eye out for new Growing Kent & Medway grants. Even if you're not in Kent, it's worth checking with your local enterprise partnership to see if they have similar offerings. To make your search easier, you can access grantfinder.co.uk for free at the British Library. This website has a comprehensive database of grants available throughout the UK and Europe, including many micro-grants that could be perfect for your business needs.
Step 3
Leasing and hire purchase
Leasing equipment can be a smart choice for businesses that need to acquire assets but want to conserve cash. This is because leasing provides a way to spread the cost of the equipment over time, which can maintain cash flow. Additionally, leasing can be more tax efficient than buying, as lease payments are typically considered an operating expense and can be fully tax-deductible.
Step 4
Reward campaigns
Reward campaigns are an effective way to pre-sell your product. They can serve as for a good indication for whether people will engage with your product. It's important to set your target right with £20k being a good initial aim. Kickstarter or Indiegogo are great websites to use for reward campaigns. You can generate support and build momentum by creating waiting lists and newsletters about the product.Bottom of Form
Step 5
Start-up loans
Soft government loans can be a great option for start-ups, offering up to £100k with only 6% interest. The best part is these loans are against your business, so you don't need to put your house or assets on the line. To apply, you must use a business plan and it can be helpful to use a delivery partner, these are a third-party person who is not a beneficiary and aim to deliver the purpose.
Step 6
Agile funding with individual angels
On average, angels invest between £5 and £25k. It's best to start by contacting local investors. Let them know that you're conducting a small investment round and consider using an Advanced Subscription Agreement (ASA), which provides both tax benefits from the EIS and SEIS as well as offering up to 20% discount on a future valuation. It's also helpful to mention if your business is sector-specific, such as in food and drink, as angels with experience in those sectors are more likely to invest. Research about 50 angels on LinkedIn and reach out via email with a one-page summary of your business.
Step 7
Pre-sale incentives
Similar to a reward campaign, this is a way of generating sales before your products are ready by offering additional value. To ensure a successful pre-sale campaign, determine what incentives would motivate your target market to participate, such as exclusive access or discounts. Tailoring your pre-sale strategy to your audience's desires can generate excitement for your product and increase your chances of success.
Step 8
Vendor funding
Utilising supplier credit can be an effective way to secure interest-free funding for your business. By giving your suppliers the product first and allowing them to sell it, you can effectively manage your cash flow while maintaining a positive relationship with your suppliers.
Step 9
Invoice discounting
Sell your invoices to a provider and receive 70-90% of the value up-front, minus a 1-2% fee. The provider collects payments from customers, improving your cash flow.
Step 10
Credit cards and overdrafts
Easier than a bank loan, revenue-based cards such as "Capital on Tap" provide accessible capital for businesses. They bridge the gap between bank accounts and are designed for covering business expenses and accommodating low revenue situations.
Bonus step 11
Cash flow finance
Revenue-based funding is valuable for food and beverage companies, providing capital based on past revenue and enabling repayment from future sales. Key players like Clearco and PayPal offer accessible funding options tailored to the industry's needs.
Visit the Funding Game for further information on raising finance for your business. 
This presentation was delivered as part of our series of Business Innovation Masterclasses. Our free webinars are designed to give food and drinks businesses the tools and knowledge to scale-up. With topics from food safety, to sales and marketing, check out our upcoming events and book your free place.