New £11.3 million horticulture research centre opens doors in Kent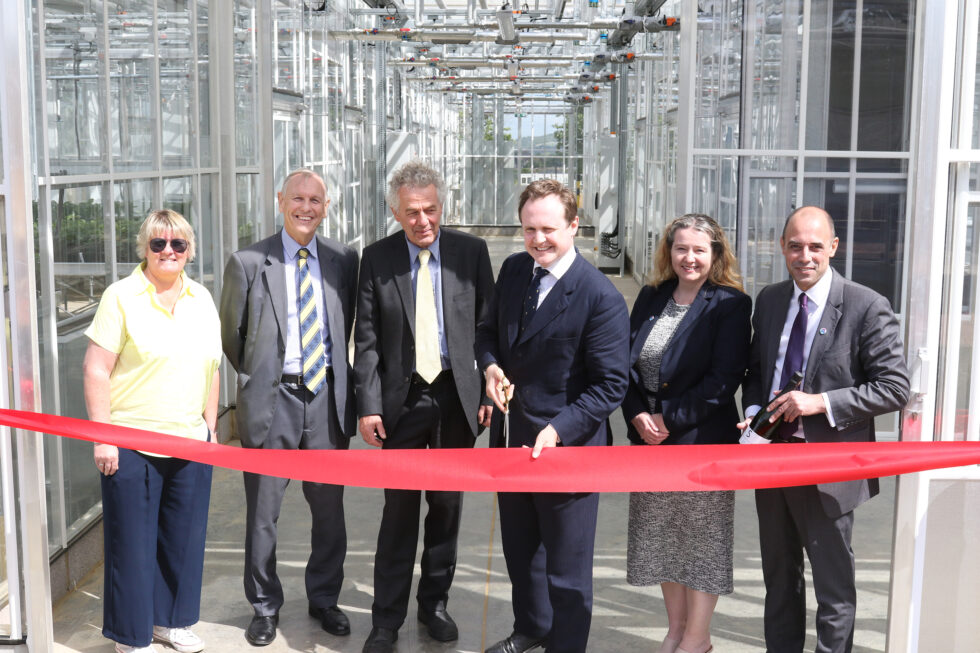 The £11.3 million GreenTech Hub for Advanced Horticulture was officially opened by Tom Tugendhat MP at NIAB's East Malling site on Thursday 12 May.
The Hub will provide the UK horticulture and viticulture industry with access to a new state-of-the-art research facility. It includes 2,000m² of specialist glasshouses, 14 modern polytunnels, growth rooms and cold rooms.
Professor Mario Caccamo, NIAB CEO, said:
"The site at East Malling in Kent has a long history of delivering exceptional research to advance horticultural production. As the sector makes significant progress in areas such as robotics and intelligent growing systems, these fantastic new facilities mean we can continue to provide cutting-edge research that reflects the technology being used by commercial growers.
"The Hub will also enable our research teams to advance their work in important areas such as plant genetics, pest and disease control, crop management and our world-renowned fruit breeding programmes."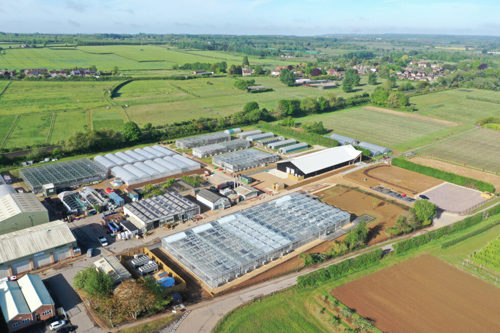 Tom Tugendhat, MP, said:
"Kent has a deserved reputation as the Garden of England, being home to many of the leading fruit growers and wine producers in the UK. The GreenTech Hub for Advanced Horticulture will help strengthen our region's reputation for innovative, sustainable food and drink production. In addition, it will support economic development in the area by bringing in new investment and creating jobs."
Trials at the research centre will focus on creating sustainable growing systems to help make UK food production more resilient to climate change. NIAB's leading research experts will help businesses to use resources, like water, more efficiently, as well as cut carbon emissions in their production.
The project has been funded by UKRI's Strength in Places Fund (£2.5 million), SELEP's Local Growth Fund (£2.1 million) with matched funding from the East Malling Trust (£6.7 million).
The Growing Kent & Medway project, funded by UKRI's Strength in Places Fund and led by NIAB, will ensure local businesses are able to access and benefit from the new facilities, through grants and knowledge exchange support.