5 tips for writing a good sustainability policy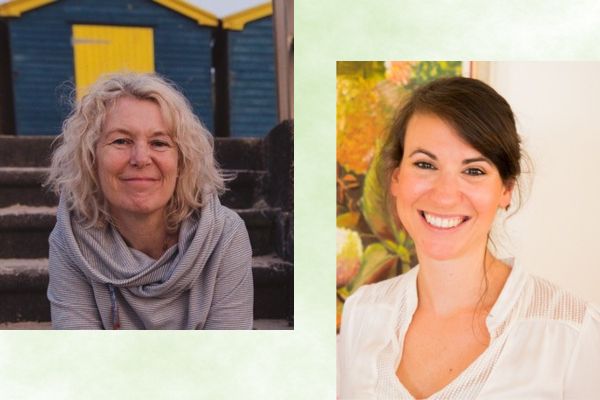 As environmental sustainability becomes more relevant, it is important to understand how to write an effective business sustainability policy. Not only can this improve your environmental impact but could help to increase revenue and grow your business.
Fleur Record-Smith, Sustainability Consultant and Rachael Carley, Performance and Sustainability Coach, from consultancy Lead Inspire, recently ran a Growing Kent & Medway Business Innovation Masterclass on how to write a business sustainability policy. Here are five key points to consider when developing a sustainability policy, taken from their session.
The research and data agency, Our World in Data, suggests the food and agriculture industry accounts for around a quarter of the world's entire greenhouse gas emissions. A recent study showed that 50% of global annual food emissions comes from food waste.
The majority of that waste is created in our homes. In the UK, consumers throw away around a third of the food that is bought.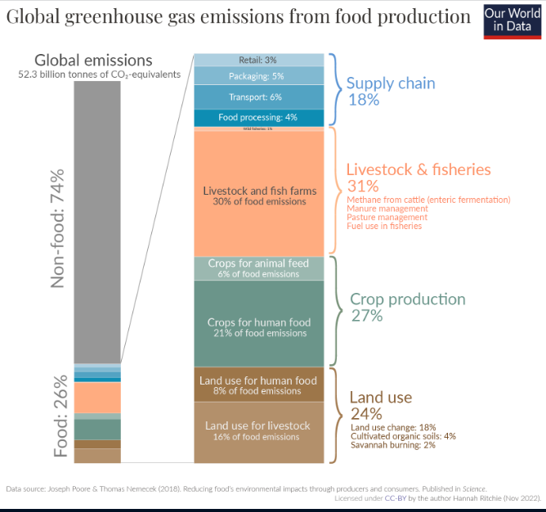 Consumers are becoming more environmentally conscious of their purchasing choices. Taking steps to address these carbon emissions, and demonstrating how you are reducing them is therefore important. Lead Inspire suggest you could think about the following ideas:
Carbon labelling
This relatively new feature highlights the carbon footprint of your product. Although not compulsory yet, it might capture consumers` attention in the upcoming years
Sourcing locally
Evaluate your own ingredients, and identify whether you can source more locally, or more sustainably, produced items. This is particularly important for your ingredients which often carry the biggest carbon footprint impact.
Packaging
Always think about the way that the end consumer will use and dispose of your product and packaging.
Educating consumers
Tell your customers what positive steps you are taking to ensure your business is growing in an environmentally conscious way.
1. What is a sustainability policy?
A sustainability policy can be seen as a document that internally will guide your sustainability strategy by:
Outlining the company`s environmental impacts
Communicating how you intend to tackle those impacts
Steps you'll take to action the above
How you will evaluate and measure the outcome.
Externally, it is a document that can be shared with stakeholders, suppliers, customers, and investors.
2. Why do you need a sustainability policy?
Some of the benefits your business will gain by adopting a strong and effective sustainability policy include:
Brand reputation
Employee retention
Putting you ahead of your competitors
It might also be a requirement from investors and banks, or when you are applying for grant funding.
3. What do I need to include in my sustainability policy?
Your sustainability policy should contain all relevant details that link your business to your environmentally sustainable activity. Some common examples include:
Waste
How is it handled?
Can it be reduced?
Can it be utilised by someone else?
Responsible consumption
How does your business help with regard to fair trading and human rights?
What actions can your business take to increase awareness of the environmental problems?
Energy and transport
What are you doing to conserve your resources – electricity, water, and gas consumptions?
What transport is used along your supply chain?
4. What makes a good sustainability policy?
A key element to remember is that there is not a "one size fits all." There are some aspects however that will make your policy more effective.
Some of these include:
Being honest
It is all right to genuinely state the current situation and how you are planning to resolve any areas that need improving.
Comparability
You will need to be able to compare your achievements and improvements over the years.
Measurable
How can you measure what you have achieved?
5. How do I communicate my policy once ready?
The format of the policy can vary and there is no set structure. You can decide to use separate documents for internal and external use or create one document for both. Either way, the key advice is to use a strong communication tool because this is what will create an impression with your suppliers, stakeholders, and customers.
To achieve this, you need to consider who your audience is and avoid too much detail, tables, and numbers. Readers of the policy are looking for simple language with visually capturing messages.
Lead Inspire supports SMEs that are focused on achieving Net Zero or would like to improve the social or environmental impact of their company.
Our Business Innovation Masterclasses are free online events where everyone, from established businesses to new start-ups, can learn from knowledgeable experts about various food and business-related topics. Sign up for our upcoming masterclasses.