Business Innovation Vouchers: Winning Projects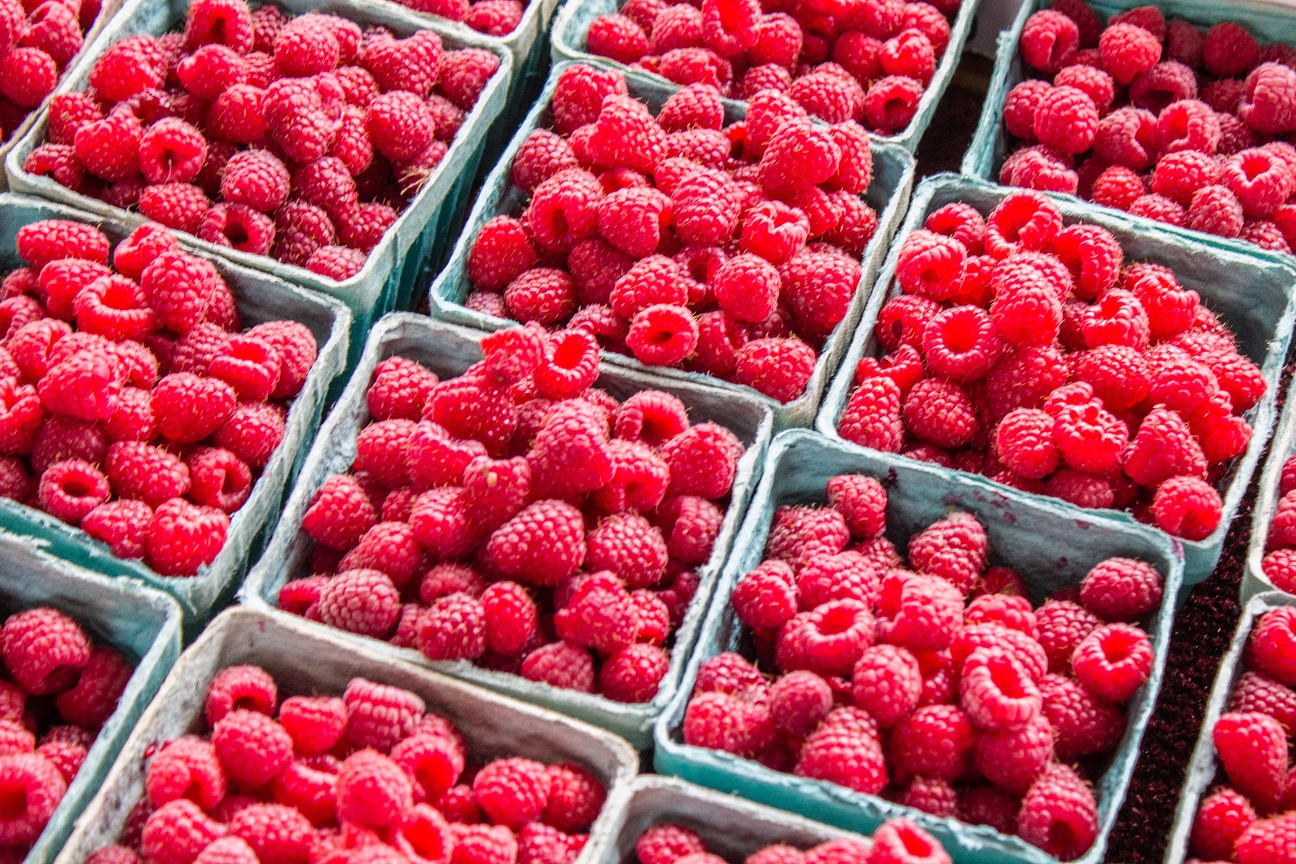 Our Business Innovation Voucher scheme provides businesses with the opportunity to work with cutting-edge research facilities in Kent and Medway. Our first round of funding ran in 2022 and we have awarded £154,000 in vouchers to 11 projects. 
The vouchers, each worth up to £15,000, were awarded on a competitive bases for horticultural and plant-based food and drink businesses. They were designed to help find sustainable solutions to research challenges facing the sector.
Each of the projects will address a specific challenge within the following areas;
Energy use
Sustainable packaging
Reducing food waste
Water
Alternative proteins
Sustainable crop production
Here are the 11 winning projects from our first round of funding:
Sustainable Packaging
Sustainable soaker pads for raspberry punnets
The plastic pad found in many fruit punnets helps to keep the fruit fresh. This project is looking at the effectiveness of a recyclable novel punnet that will maintain and extend the quality of raspberries.
If successful, this could help to reduce 3.6m sq meters of plastic a year.
Industry lead: Sharpak Aylesham
Sharpak Aylesham are based in Cantebury. They develop, manufacture and market packaging solutions for the food service delivery, food to go and catering market sectors.
Research organisation: University of Kent
Grant value: £4406.84
Reducing Food Waste
Unravelling the texture of raspberries
Raspberries have a short-shelf life as the fruit can lose firmness, and the structure of the berry can disintegrate. This project aims to select raspberry breeding material with improved texture quality to be bred into new varieties.
The hope is that the fruit can then be harvested over longer periods, and last longer on supermarket shelves and in consumers' fridges.
Industry lead: Edward Vinson
Edward Vinson has been growing fruit for over 150 years in the South East of England. They focus on premium varieties, plants and berries and have a successful breeding programme.
Research organisation: University of Greenwich
Grant value: £15,000
Improving low-oxygen controlled atmosphere storage for Gala apples.
In recent years, changes to how Gala apples are stored with lower oxygen have meant that the time the produce could be kept has increased from 7 to 10 months. However, there can be challenges with quality. This project will explore improving the long-term, low-oxygen, storage of Gala apples to extend the UK marketing season.
Industry lead: AC Hulme and Sons
AC Hulme & Sons is a family run mixed farm which has been operating in East Kent since 1946. Across three sites, they farm a diverse range of produce, including fruit, hops, arable, potatoes and livestock.
Research organisation: University of Greenwich
Grant value: £15,000
Energy use and carbon emissions
Energy efficient drying for safe and sustainable probiotic fruit snacks
To produce their probiotic rich snacks, Fermenti use a freeze drying process. This project will explore alternative technology to optimise their food processing and therefore decrease the amount of energy used in their production.
Industry lead: Fermenti
Fermenti combines traditional lacto-fermentation with freeze-drying technology to provide a pro and prebiotic fermented plant-based snack for adults and children.
Research organisation: University of Greenwich
Grant value: £12,000
Exploring the links between soil microbiome and carbon sequestration
This project is aiming to improve the understanding of the impact of soil microbiome on carbon storage in arable, pastural and orchard settings.
A better understanding of the links between the abundance and diversity of microbials in soils and the storage of carbon, could help improve the capability of soils to store carbon.
Industry lead: Verdant Carbon
Verdant Carbon is a soil sampling and analysis company, focusing on the determination of soil carbon in agricultural soils.
Research organisation: NIAB
Grant value: £14,989
Sustainable Crop Production
The potential health benefits of Nashi Gold pear hybrids
The Asian pear (Nashi pear), has different characteristics from European pears. Though not currently widely cultivated in the UK, it is well-suited for juicing. This project will explore the bioactive and nutrient compounds in Nashi pear to understand its health benefits, with the aim of exploring new market opportunities in the UK.
Industry lead: J L Baxter & Son
J L Baxter & Son is a fruit grower based in Maidstone, who has been producing predominantly apples and pears and has been in the industry for over 80 years.
Research organisation: University of Kent
Grant value: £14,997
Sustainable Plant Fibres for Fashion
Currently the fashion industry are reliant on unsustainable plant based fibres, such as cotton.
Calyx is exploring the potential of producing plant-based fibres in a vertical farming system, in order to improve the sustainability of the sector. This project will develop a research strategy with NIAB for Calyx.
Industry lead: Calyx
Founded by Paul Cackett in 2019, Calyx are part of Kent's growing landscape of vertical farming innovators.
Research organisation: NIAB
Grant value: £14,995.20
Organic fertilisers for aeroponics
This project is aiming to identify a suitable organically-derived liquid fertiliser for microgreens. It also hopes to establish the best method of application in an aeroponic system.
Trials will determine whether the fertilisers have a positive effect on the phytonutrient and flavour properties of the microgreens. This would be the first time that organically-derived fertilisers have been tested with aeroponic growing systems and could enable growers to produce microgreens in an increasingly sustainable way.
Industry lead: Machere Ltd.
Machere grows micro herbs, greens, shoots and baby leaves in a controlled environment, using aeroponics. This year-round product is supplied to hospitality and independent retail customers.
Research organisation: NIAB
Grant value: £15,000
Marker assisted breeding to produce powdery mildew resistant hop cultivars
Powdery mildew is one of the most important diseases threatening UK hop production. An untreated epidemic of hop powdery mildew leads to significant yield loss and cone spoilage.
This project is aiming to develop a new process in order to tag and map the powdery mildew resistance gene to be able to successfully breed new resistant varieties of hops.
Industry lead: Wye Hops
Wye Hops Limited, a subsidiary of the British Hop Association (BHA), is a plant breeding company based in Canterbury, Kent. Wye Hops develops hop varieties primarily for UK hop growers.
Research organisation: University of Kent
Grant value: £14,982
Water
Mapping Medway Horticulture to support water and business resilience
Using machine learning to develop an improved spatial mapping of horticultural activity across Medway, the South East River Trust hope to be able to provide more targeted support for growers about water resilience and risks related to runoff.
The project aims to identify specific horticultural crop areas in relation to different levels of risk related to environmental degradation, such as run-off, flooding and soil erosion. It will also be able to highlight water availability and risks for crop irrigation.
Industry lead: South East River Trust
The South East Rivers Trust is an environmental charity with expertise in stewardship for rivers and catchments.
Research organisation: NIAB
Grant value: £14,994
Alternative Proteins
Sustainable methods for extracting proteins from seaweed
To develop better quality alternative protein from UK-sourced seaweed, this project is investigating eco-innovative solutions for protein extraction. The aim is to avoid solvent treatment to retain the hydrocolloid, enabling Born Maverick Alt Pro to deliver the natural gel property without using food additives. It should also improve the sensory quality of the product.
Industry lead: Born Maverick Alt Pro Ltd.
Based in Canterbury, Born Maverick Alt Pro Ltd is aiming to explore untapped algal proteins through eco-innovative methods.
Research organisation: University of Greenwich
Grant value: £15,000
The vouchers can be used to access;
• GreenTech Hub for Advanced Horticulture and NIAB
• Medway Food Innovation Centre and University of Greenwich
• The Biotechnology Hub for Sustainable Food and Drink and University of Kent
We will be announcing a new round of funding for Business Innovation Vouchers in 2023.