National Mentoring Day: How mentoring helps businesses grow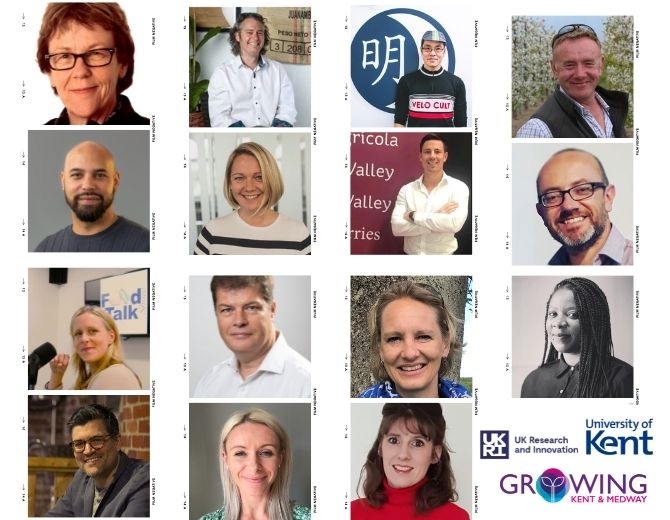 With a team of more than 18 incredible mentors already on-board, the Growing Kent & Medway mentoring programme is offering one-on-one support for small businesses in the food and drink sector.
With an extensive range of experience across areas such as retail, manufacturing and production our mentors can provide guidance on a wide-range of topics from sales, new product development through to funding and people management.
The programme is designed for a broad-mix of people, from those just starting out to those already leading a successful small company. As well as practical ideas and advice on day-to-day issues, mentoring offers the opportunity to network with experienced and influential figures in the sector.
The power of mentoring is well-proven. According to the FSB, research has shown that 70% of small businesses that receive mentoring survive for five years or more, which is double the rate compared with entrepreneurs who don't receive mentoring. And a 2013 survey by the Dept. for Business Industrial Strategy, found that SMEs (Small Medium Enterprises) with a mentor showed 24% more innovation in the form of introducing new products.
Rebecca Smith, Mentoring Manager for Growing Kent & Medway, said: "Mentoring is such an amazing process in which everyone wins! Creating supportive relationships between individuals and businesses helps to accelerate success.
"We have so many amazing businesses doing such great things in the region, that finding ways to share that best practice and grow that innovation is really exciting."
Owain Williams, Dremur Ltd, and Growing Kent & Medway Mentor, said: "'If you want to go fast, go alone. If you want to go far, go together." This quote is attributed to numerous different sources but, regardless of who actually said it, it sums up perfectly why I am a mentor and why I have my own mentor!
"I know that, in order to achieve my version of success, I need help from others because I don't know everything. On the flip side, I know that I have knowledge and experience that others can benefit from which is why I am happy to give some of my time to be a mentor for someone else."
Michelle Marin Chau, Nutri-San and a Growing Kent & Medway mentor, said: "Running a business or driving a project can be incredibly lonely, despite having people all around you. The mentors I have been privileged to have support me during my career have understood that and have made time to listen. 
The Growing Kent & Medway mentoring programme offers 12 hours of free one-on-one support, and participants are carefully matched with mentors with the appropriate skills, knowledge and industry experience. The mentor works with individuals to decide together what they want to achieve from the relationship.
 "The great thing about mentoring is that it can be really flexible – you can choose how much you want to engage and how far to take it," adds Rebecca.
If you're interested in the idea of mentoring, but not sure whether it is right for you, please get in touch. We would love to discuss it with you. Contact [email protected].
Business support
27.10.2022