Local business wins four golds at health food awards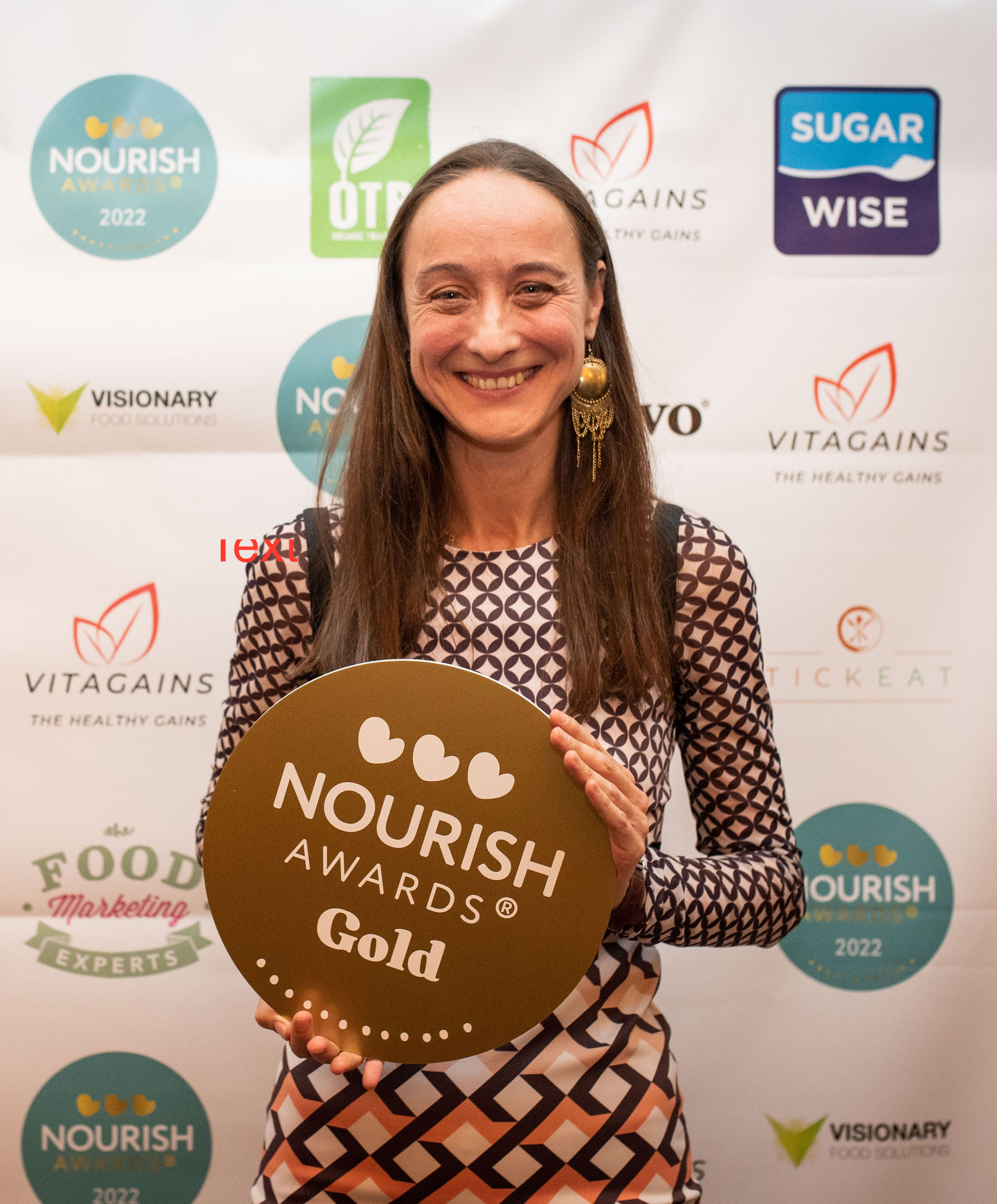 Local food entrepreneur, Fermenti, has won four golds at the 2022 Nourish Awards, for their innovative cultured cookies made from fermented fruits and nuts.
Having recently relocated from London to Kent, Fermenti are one of 17 innovative businesses taking part in the Growing Kent & Medway Food and Drink Accelerator programme. It is designed to help startups to scale-up and bring their products closer to market, by providing business and technical support. The programme is based at the Medway Food Innovation Centre, University of Greenwich.
Fermenti was one of the big winners of this 2022 edition, being awarded with a Gold Award in the following categories: Snacks & Food to Go, Gut Friendly and Fermented and Kids Meals & Snacks. They were awarded with the Food Innovation Award due to its unique products, combining traditional lacto-fermentation, technology and patisserie.
Marie-Laure Prevost, CEO of Fermenti, said: "We are proud and delighted to have won the Nourish Awards. It's been the culmination of a lot of trials, collaborations with people and dreams from a small artisan company. We are committed to creating a treat that is a feast for your taste buds as well as for your trillions of friendly gut bacteria."
Valerie Pondaven, who is running the Food & Drink Accelerator, said: "Our programme is designed specifically to grow innovative businesses and support entrepreneurs like Marie-Laure at Fermenti and it is exciting to be part of their journey.
"Over four months, the businesses taking part attend workshops and webinars, and get direct access to experts for technical and business support through the Growing Kent & Medway progamme. We're looking forward to seeing how Fermenti and the other 16 businesses taking part in this in-take continue to grow."
Fermenti started when Marie-Laure Prevost, an entrepreneur mum and a dietitian, got enraptured by lacto-fermentation and gut health. She realized that not everyone was a fan of fermented foods (including her husband). That is when she founded Fermenti and embarked on a journey to create the next generation of fermented food. Her kitchen became a lab of colorful fruit and vegetable jars bubbling with live cultures.
The Nourish Awards received more than 300 entries this year which were judged over several weeks working with over 20 judges, who are nutritionists, dietitians or leaders in the food, drink and supplement industry.
Our next in-take for the Growing Kent & Medway Food and Drink Accelerator programme will start in February '23. If you're interested in taking part, please email [email protected] and we will give you further information.