Meet Dr Jordan Price - Senior Specialist in Fungal Biotechnology at NIAB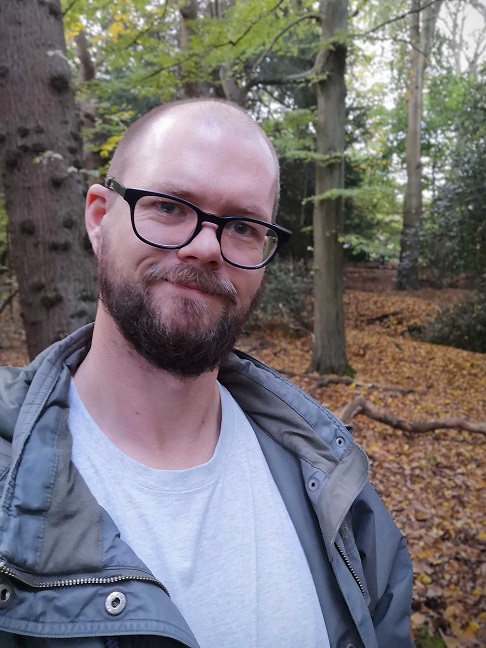 The alternative protein industry is a rapidly growing sector not only because of the huge rise in demand for meat alternatives, but because of new product innovations being developed through R&D which has been fuelled by recent advancements in technology.  
To give us an insight into the exciting world of alternative protein R&D we spoke to Dr Jordan Price, a senior specialist in fungal biotechnology at NIAB.
What is your background and how have you come to where you are now?
My background is in molecular and computational biology, but I've been involved in quite an eclectic mix of projects throughout my career. I've previously worked on different model systems, such as frogs, cancer cells, and fungal pathogens, but always applying genomic techniques within these projects. I think the wide range of experiences I've had allows me to adapt quickly and apply my knowledge to new areas of research.
There are many areas of science that I find interesting, but fungal biology is particularly fascinating to me. When I first started at NIAB, working with our former director of Cambridge Crop Research, Dr Richard Harrison, it was clear that there was plenty of potential for interesting side projects. While working on a plant symbiosis project, I'd been working on some fungi-related side projects and had shown an interest in getting back into fungal research full time. When Richard found out the new Quorn project had been funded, he invited me to work on it, and I jumped at the opportunity. Since his departure, I have been promoted to a group leader position and am now leading the project.
What drove you to join your field and has it been something that you have been interested in for a long time?
I've been interested in fungal biology for a while now, and during the coronavirus pandemic, I became interested in mushrooms and started growing them at home. Some of these mushrooms were great meat alternatives, like shredded King Oyster mushrooms as a replacement for pulled pork. Even my children ate them! With the clear impact of animal agriculture on the environment, this made me wonder about the potential of fungi as alternatives to meat and protein sources. Working in this field gives me the opportunity to apply the skills and knowledge that I have developed throughout my career to an area of research that has so much potential, not only for interesting science but also to positively impact the climate for future generations.
What do you see as the main benefits of alternative proteins vs meat and dairy? Do you see them making significant parts of our diets in the future?
With meat consumption having such a pronounced effect on our environment, the fact that biomass and precision fermentation represent a much more sustainable source of protein production, makes them an essential part of our future.
Livestock and grazing animals clearly have a role to play in regenerative agriculture and rewilding but replacing intensive industrialised animal agriculture with fermentation-derived protein alternatives will not only reduce emissions of greenhouse gases, but will also dramatically increase the amount of land available for rewilding, having an additional knock-on benefit to the environment.
What are some of the most exciting scientific developments that you've seen in the past 5 years within the alternative protein field?
The proliferation of innovative companies within this space in the last few years has been very exciting. Not only with alternative mycoprotein production, such as with Nature's Fynd and ENOUGH, but also with animal-free dairy from Perfect Day and egg products from The EVERY Co. There's still lots of potential for more innovations too, with different species, strain optimisations and production processes to explore, it's a very exciting time to be working in this area.
These companies, along with others, recently established the Fungal Protein Association (FPA), which is another exciting development. Comprised of 14 partners working in and around the area of fungal proteins and led by Quorn, the FPA aims to accelerate the production of fungal-based protein alternatives and through advocating for fungal-derived protein in public policy and conducting consumer research, will hopefully increase consumer acceptance.
What are the current challenges faced in your area of research and what can and/or is being done to address them?
I think one of the main challenges facing this area of research is attracting new talent with diverse skillsets. Fortunately, non-profit organisations like the Good Food Institute are engaging with students and early career researchers to promote the benefits of working in this field. The UK government is also starting to recognise the potential of alternative proteins to boost the economy and ensure food security, with funding proposed by UKRI ensuring that the UK remains a strong participant in alternative protein research.
Dr Jordan Price is a Fungal Biotechnologist at NIAB, based in Cambridge, part of the Growing Kent & Medway Alternative Protein Network:  [email protected]
Alternative Proteins
09.03.2023