Meet Rebecca Smith, Mentoring Manager at the Kent Business School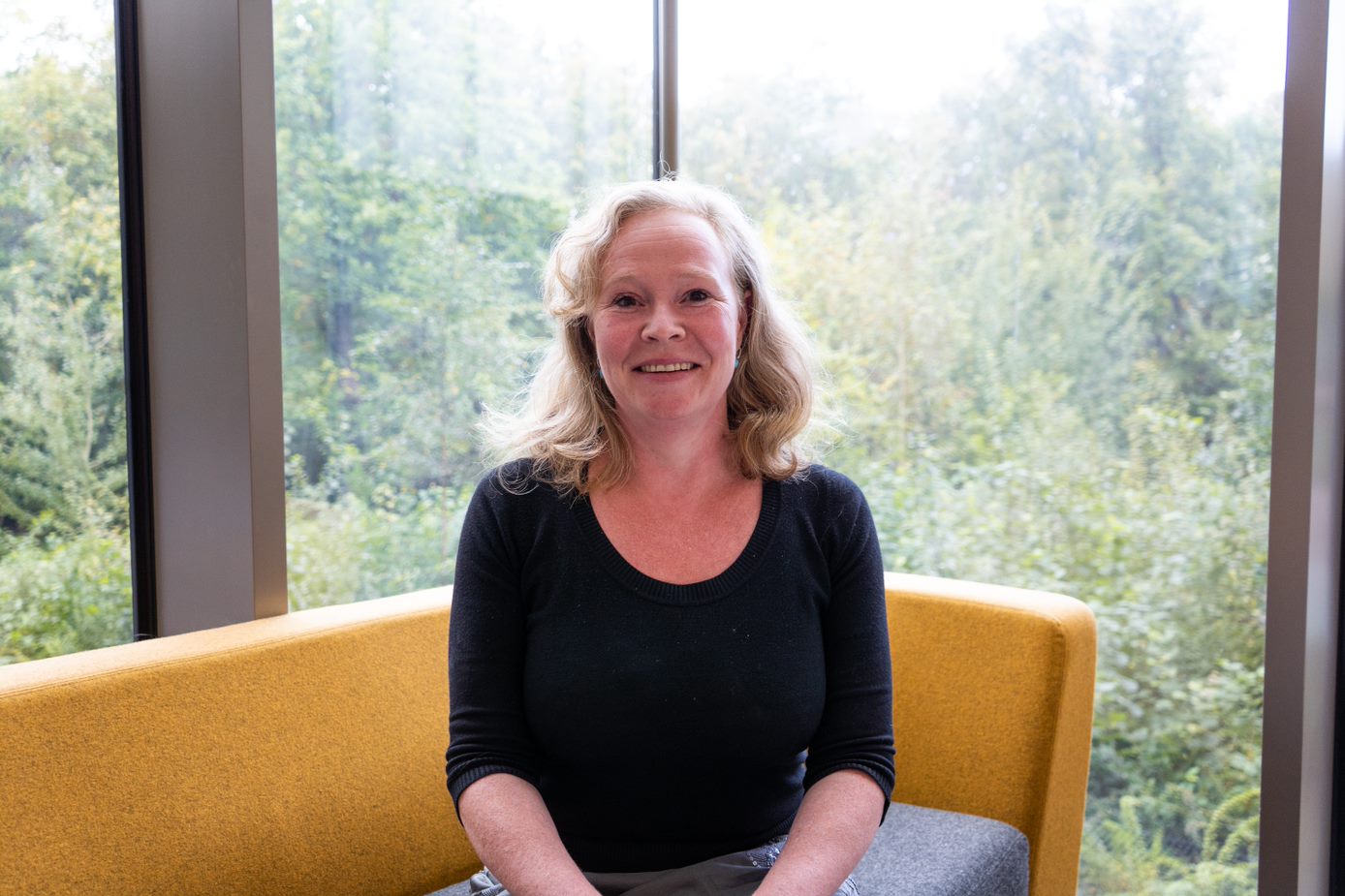 Rebecca Smith leads the Growing Kent & Medway Mentoring Programme, offering people working in the food and drink sector one-on-one and group support. Rebecca is on a mission to help businesses of any size realise their ambitions. Her experience has shown her how powerful business coaching can be in driving success.
How have you become involved in supporting food and drink businesses?
I have had several careers prior to joining Kent Business School, including working as a journalist where I was talking to businesses regularly to understand the challenges which they face.
At the University of Kent, I have spent the past five years supporting students and graduates who are starting their own businesses.
Taking on the Growing Kent & Medway Mentoring Programme seemed like an exciting opportunity to work more closely with food and drink businesses which are such a vital part of our regional and national economy.
I'm looking forward to working with a wide range of businesses, from agriculture and horticulture to food and drink producers and retailers, but if I had to choose a particular focus, I guess I have a soft spot for start-ups.
What do you think is the biggest challenge facing the horticulture or plant-based food and drink industry in UK?
The business landscape generally is very challenging as we navigate difficult times after two years of disruption caused by the global pandemic and our changed relationship with Europe. The surge in costs in everything from fertilizer to packaging and fuel has got to be a major concern right now.
I think that it's key to understand businesses' ever evolving relationship with customers and how they want to purchase food and drink. Making business more sustainable is also an important priority.
Where do you see the biggest opportunities for growth in the sector?
I think that changed ways of working driven by the need to be more sustainable, and the opportunities offered by technology, are fundamental to successful growth.
How is the Growing Kent & Medway Mentoring Programme helping businesses in the region?
Mentoring is such an amazing process in which everyone wins! Creating supportive relationships between individuals and businesses will really help to accelerate success. We have so many amazing businesses doing such great things, that finding ways to share that best practice and grow that innovation is really exciting.
We are looking for people to volunteer as mentors and sign up to get support – or both! The great thing about mentoring is that it can be really flexible – you can choose how much you want to engage and how far to take it.
What do you think makes Kent & Medway an exciting place to be for the food and drink sector?
The sheer variety of food and drink businesses in Kent and Medway make it such a stimulating place to live and work. We are the 'Garden of England' after all, and agriculture and horticulture are literally part of our landscape.
I love driving past farms and fields seeing the changing seasons. Being a part of Growing Kent and Medway has offered me the incredible opportunity to understand more about these vital businesses.
Finally, do you have any top Kent-based food and drink recommendations?
There are just sooooo many things to try! Our Kentish wines and beers are brilliant – taste them all! Locally produced Kentish apple and pear juices are another winner.
I love to introduce people to Gypsy Tart which is a truly Kentish dish (and delicious) which no one outside of the county ever seems to have heard of.
For places to go, it's just so diverse – from amazing country or seaside pubs, to cafes and restaurants in our beautiful towns and villages.
Definitely check out the county's farmers markets which are brilliant hubs for ultra-local and delicious produce. I recently visited Gravesend Borough Market and was blown away by the sheer variety of food offers from Thai street food to stone-baked, handmade pizzas and vegetarian Jamaican dishes. I'll definitely be going back.
Another real gem is the Seaside Parlour in Margate which is a brilliant vegan café, and I'm not a vegan. While you're there visit the Garden Gate community allotment at Northdown Park which is just beautiful and so tranquil.
Finally, I have to give a shout out to Greg, Antonia and the team at No37 in Ash (where I live!). Really delicious, freshly prepared, locally sourced dishes. My favourite is the trio of desserts. Yum.
Get in touch
If you're interested in becoming a mentor, or would like to find out more about applying for 12 hours of free one-on-one support, Rebecca would love to hear from you.
Contact: Rebecca Smith [email protected]
Business support
23.05.2022