Meet Sophie Packer, Innovation Growth Manager at the University of Kent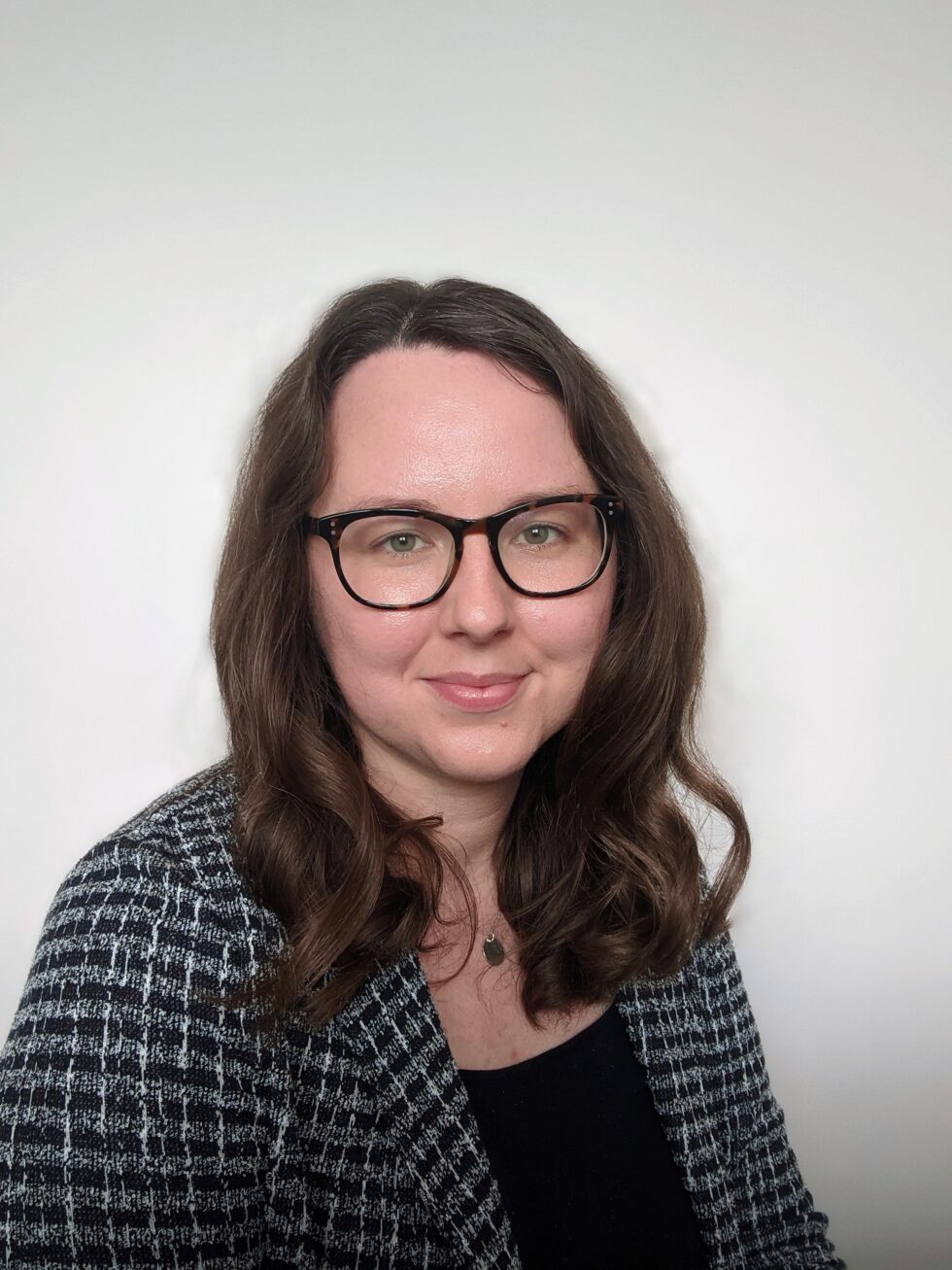 Sophie Packer connects food and drink businesses with researchers at the University of Kent to help them with a wide range of research projects, from sustainable packaging through to healthier soils. With a wealth of experience in grant funding, Sophie is also on hand to match businesses to the right grants and support applications.
How have you become involved in supporting food and drink businesses?
I started out in the food service industry as part of a team that opened new restaurants around the UK. As a result, I gained insight into the food and drink sector from speaking with growers and suppliers from all over the country and throughout Europe.
Over the past few years, I've held a variety of business development roles at the University of Kent, from supporting start-ups, to securing large collaborations with businesses from a wide range of sectors.
What do you think are the biggest challenges facing the production of horticulture, or plant-based food and drink in the UK?
From labour shortages to the climate crisis, the horticulture sector continues to face significant challenges.
Disruption caused by both our exit from the EU and the pandemic has highlighted the challenges of the UK being too reliant on imports and presents opportunities for UK producers.
Horticulture is already a knowledge-intensive sector, but it needs to improve its environmental and economic performance to become more sustainable.
Where do you see the biggest opportunities for growth in the sector?
There is now a wealth of data available to agricultural, horticultural and food and drink businesses. The key is to understand what the information means and how it can be used to improve production.
Science has a crucial part to play in meeting the nutritional needs of the population, whilst reducing the impact of food production on the environment.
How does your role help businesses in the region and how can people work with you?
As one of three Innovation Growth Managers in the Growing Kent & Medway project, I help to support the development of collaborative projects with businesses and researchers to drive innovation.
I am employed by the University of Kent (one of the Growing Kent & Medway research organisations) and work closely with colleagues at the University of Greenwich and NIAB at East Malling. I am here to support business needs by identifying the right funding competitions for businesses, through to helping them successfully apply for grant funding.
What can businesses look forward to from Growing Kent & Medway over the next 12 months?
There are many exciting opportunities for food and drink businesses, from start-ups to established companies.
You will be able to benefit from the free mentoring programme, which helps companies grow and connects them with industry experts.
You can apply for a range of grants that we will be releasing in the coming months, from smaller business innovation vouchers to larger industry-led collaborative research grants.
The University of Kent will soon open the Biotechnology Hub for Sustainable Food and Drink, a new laboratory with specialist equipment that will create new research opportunities in plant biology, post-harvest, and packaging.
Food and drink businesses can depend on the Hub to support them with creating new sources of proteins for food, analysing chemical components, optimisation of plant growth conditions, and much more.
What do you think makes Kent & Medway an exciting place to be in the food and drink sector?
The county is home to several production clusters around the region, supplying everything from fresh produce to supermarkets, to some of the finest wines in Europe. Additionally, Kent already has some of the most productive agricultural land in the UK, as well as a variety of state-of-the-art facilities.
Kent's food and drink businesses will benefit from the Growing Kent & Medway research and innovation collaboration, which supports productivity and sustainability.
And finally, do you have any top Kent-based food and drink recommendations?
There are many great restaurants and beautiful places to eat and drink in Kent, from Michelin-starred restaurants to countryside pubs.
I would recommend visiting the Folkestone Harbour Arm for a vibrant mix of places to eat and drink. The former railway station and ferry terminal have been restored as a public-pier and food destination.
The Goods Yard, based on the Harbour Arm, hosts a range of street-food businesses including sourdough pizza, greek mezze, a variety of fish vendors, and plant-based food options, and there is nowhere I would rather be on a sunny weekend!
Get in touch
If you're interested in finding out how the Biotechnology Hub and research specialists at the University of Kent could work with you to support your business, please get in touch with Sophie. Contact: [email protected]