Meet Valerie Pondaven, Accelerator Manager at the University of Greenwich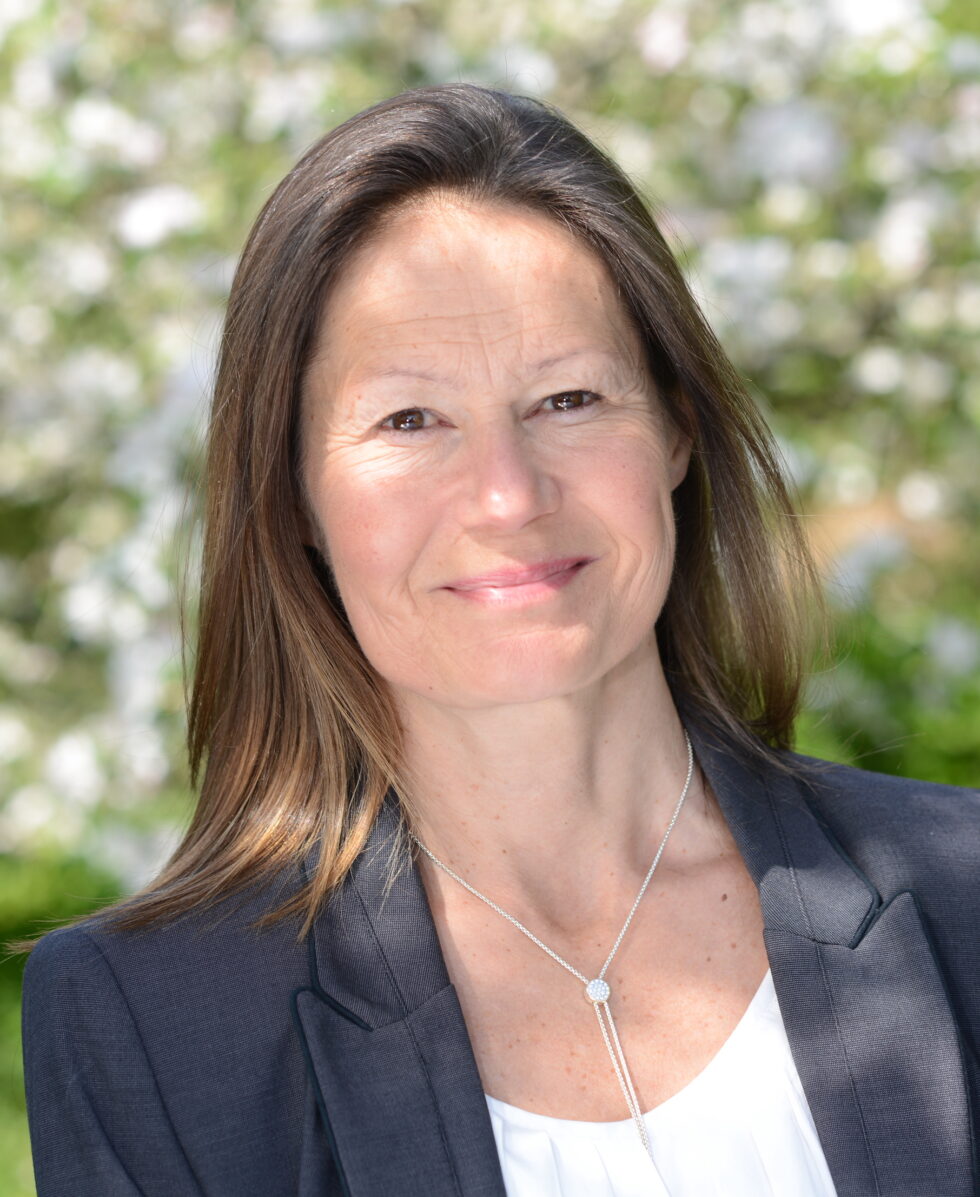 Our Food Accelerator programme will help support the development of new products and services and help take them to market. It will offer mentoring, training, networking opportunities, technical support and access to state-of-the art facilities. Valerie Pondaven has an extensive track record in working with start-ups and established agri-food businesses, helping them achieve commercial success. She shares her vision for how we can work together to cement Kent as the leading region for sustainable food production. And offers some top tips for where to buy delicious cake and scones!
Can you tell us about your background and how you became involved in helping to support food and drink businesses?
I originate from Brittany which is the most agricultural region of France. Brittany is a great mix of arable lands, pasture, forest and coastline and I guess this is why I feel so at home in Kent, the Garden of England, where I have lived and worked for the last 25 years. With a background in international trade and agri-food, I have been helping food and drink businesses develop and launch innovative products or services in the UK and further afield. I really enjoy working with businesses in the dynamic and fast-moving food and drink sector and I am always excited to see innovative start-up businesses take root in our county.
What is your special area of interest/focus with the sector?
I work hand in hand with agri-food businesses, from start-ups to more established businesses, to help get their innovative products or services ready for market and reach the best level of commercial success. I also link businesses with academic partners, agri-food industry partners and technology providers to build strong consortia and access funding opportunities.
What do you think is the biggest challenge facing the production of horticulture or plant-based food and drink the UK?
Against a backdrop of economic challenge, consumers demands evolve constantly and increasingly quickly. The sector, from producers to processors, need access to funding and technical expertise to support innovation and growth. I believe that a strong collaboration between researchers, innovators and businesses are key to prove and adopt breakthrough products, processes, services, and technologies.
Another challenge is the labour shortage across the full skills spectrum leading to wage rises, price increases, reduced competitiveness and food production being exported abroad, and increased imports.
Where do you see the biggest opportunities for growth in the sector?
Consumer behaviour, habits, and priorities are evolving quickly, and this is an excellent opportunity for agile businesses in the plant-based food and drink industry. I think that businesses in Kent and Medway are particularly well-placed to adapt to new trends and they have demonstrated remarkable resilience in last few years.
Looking further ahead, I predict that increased automation will reduce the effects of the labour shortage across the supply chain and has strong potential to improve productivity without damaging the environment.
How does your role help businesses in the region and how can people work with you?
Being part of the Growing Kent & Medway team is an amazing opportunity for me to work with ambitious, innovative businesses, who each in their own way bring new jobs and sustainable growth to our county, and beyond.
The Food Accelerator will provide structured support including mentoring, training, networking opportunities and access to technical expertise and state-of-the-art facilities. My team and I will be linking with growers, processors, scientists, and entrepreneurs to develop new products and services and take them to market.
My role as the Accelerator Manager is to deliver an intensive 6-month programme, adapted to the specific needs of plant-based food businesses. I will be engaging with companies who are looking to explore and test new product ideas, and who need support to commercialise their innovation.
I will be working closely with the business community to gain an in-depth understanding of their needs and help them to identify the most effective strategy to accelerate growth and maximise its potential.
I will be introducing businesses to successful thought-leaders, other innovative start-ups, stakeholders and potential investors. I will also help identify opportunities for R&D, collaboration, and partnership building.
Through the Food Accelerator, we will provide access to facilities with cutting-edge R&D and technical experts that can support businesses to prove and adopt breakthrough products, processes, services, and technologies
What can businesses look forward to from GKM over next 12 months?
This year, we will offer ambitious and innovative entrepreneurs technical support and access to the Medway Food Innovation Centre, the Biotechnology Hub and the Greentech Hub for Advanced Horticulture to help turn promising innovative ideas into commercial success. Entrepreneurs will also be offered skills training, peer-to-peer learning, links to business support networks and finance providers.
What do you think makes Kent & Medway an exciting place to be in the food and drink sector? What's special about it?
The people, landscape and climate are what makes the Garden of England a special place to work in this sector. The region has many businesses in the horticultural sector, food and drink packaging, processing industries and research partners (NIAB at East Malling, Natural Resources Institute, University of Greenwich, University of Kent). By working together, we can all contribute to drive innovation and grow and establish Kent and Medway as a leading region for the climate-smart production and processing of nutritious and affordable plant-based food and drink.
Do you have any top Kent-based food / drink tips – places to eat, food to try, food places to visit?
I am a keen cyclist and spend my weekends exploring the countryside and stopping at local coffee shops all over Kent for a treat, which often is a cream tea. A particular local favourite for me is Lower Ladysden Farm in Goudhurst as the views are amazing, and you can even pick your own strawberries and raspberries in the summer. There are so many great coffee shops dotted around, but if pushed I will give a shout out also to Silcocks Farm for the biggest home-made scones and Frankie's Farm Shop for my favourite lime and pistachios cake. I also enjoy visiting Macknade, Foodies Emporium and other local shops well-stocked with a selection of Kentish products.
Get in touch
If you'd like to find out more about the Food Accelerator, please contact Valerie on  [email protected]