Saving water a priority for fruit growers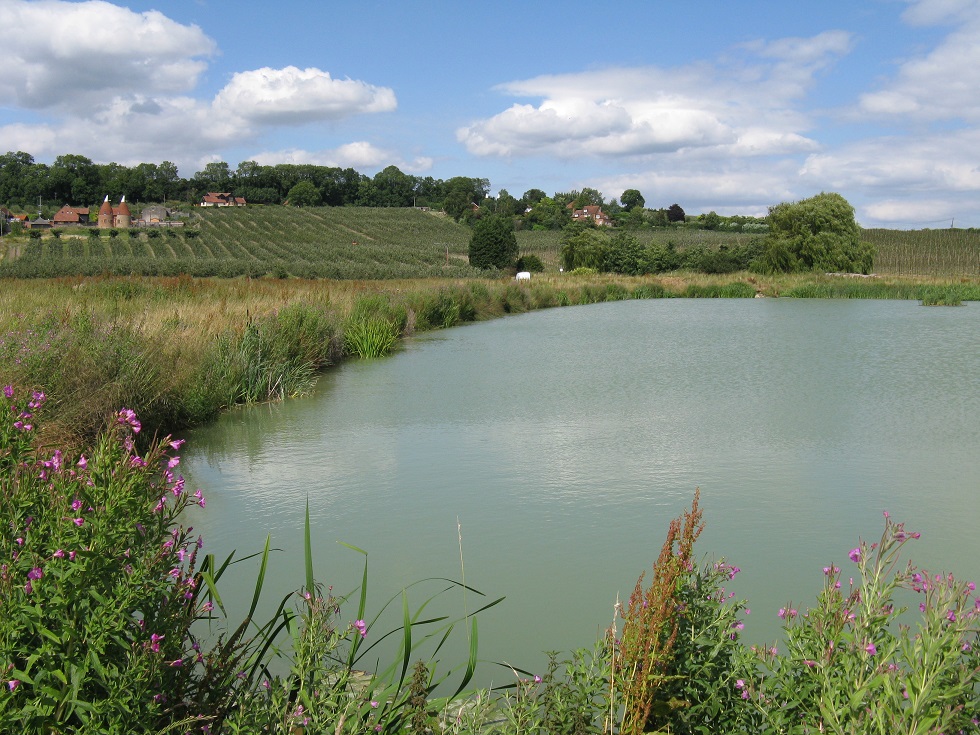 Common goals identified to help horticultural and fruit growing businesses move to net-zero carbon emissions and reduce their resource use.
Growing Green, led by NIAB and Growing Kent & Medway, was set up to help smaller businesses operating in the horticultural and food and drink sector reduce their carbon emissions and waste.
The pilot programme, funded by the UK Government's Community Renewal Fund, worked with 33 businesses in Kent to identify their most pressing needs to move towards net-zero. It provided them with training, supported and mentored them to develop decarbonization action plans, and has invested more than £190k to support these projects.
For the participating horticultural and fruit businesses, the most commonly occurring decarbonisation goals included renewable energy, energy efficiency, water and alternative fuels. A number of novel approaches were identified.
Priority net-zero goals identified 
73% of horticultural businesses targeted more efficient use of water including the installation of rainwater harvesting from farm buildings, polytunnels, natural ponds and low-lying areas of farms. Some sought to install more trickle irrigation with fertiliser dosing, whilst others considered the recycling of water from fruit grading lines.
67% identified techniques to improve cold store energy efficiency, changing processes or addressing energy savings in staff accommodation.
A number of horticultural businesses (20%) wished to develop novel methods to recycle waste, such as adding value to cherry waste, finding new markets for cobnut husks, using apple waste as feedstock for insects, composting systems, and development of biochar production from orchard prunings.
Scott Raffle, Knowledge Exchange Manager, NIAB, said: "We have three Demonstration Centres at NIAB's East Malling site, which are running trials to help growers reduce their water and resource use.
"Traditionally, about 25% of the water used to irrigate strawberry crops runs off through the growing bags and isn't used. Our demonstration trials have shown you can reduce that down to 5% without any impact on the volume and quality of the strawberries you can grow."
Watch: How NIAB are helping strawberry growers reduce their water use by up to 30% without impacting on fruit quality.
In addition to supporting 33 businesses to reduce their resource use and inputs, the programme has enabled Kent horticultural, food and drinks businesses to network, share ideas and identify areas where they need further support to reach their 'net-zero' target.
To find out more about the innovation and new technologies helping horticultural and food and drink businesses move to net-zero, watch our video series.
Growing Green was funded by the UK Government's Community Renewal Fund. It was delivered by NIAB, Growing Kent & Medway, APS Group, Gorse Services Ltd, Locate in Kent, Low Carbon Kent, Produced in Kent, The Kent Foundation and the University of Kent.