Business Innovation Masterclasses: Growth through Learning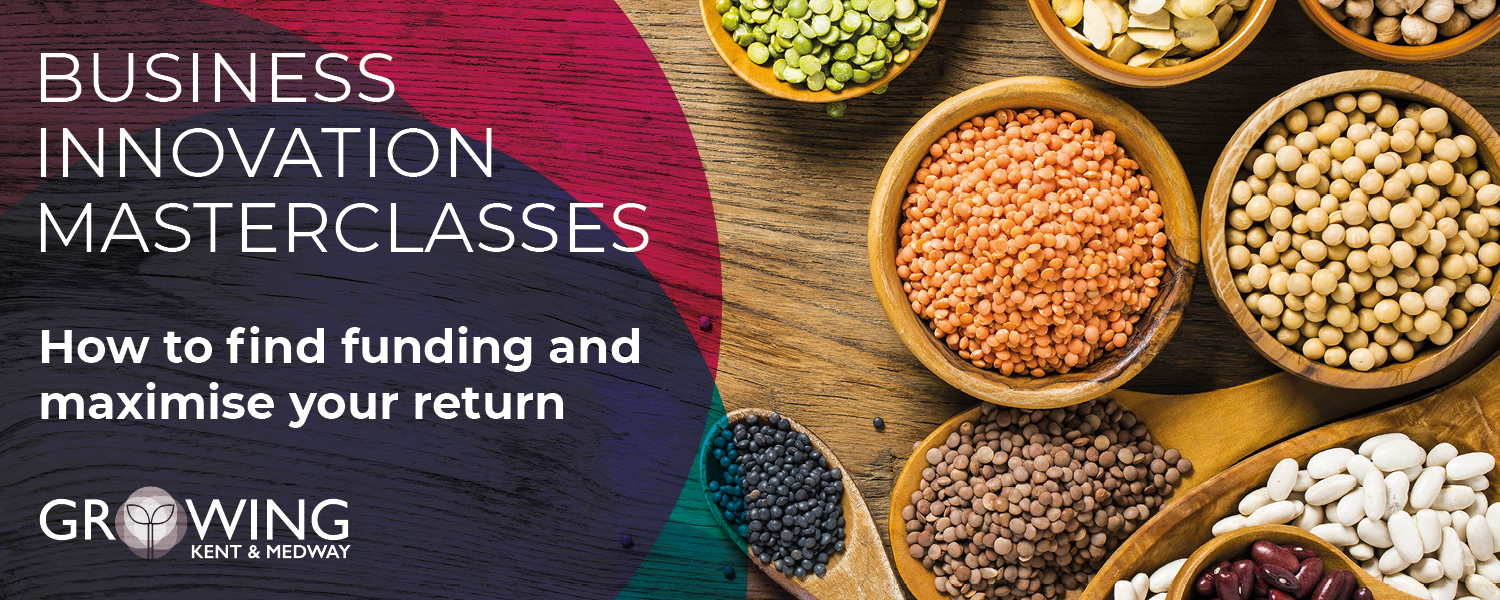 The Business Innovation Masterclasses are a series of free webinars pairing with our Food Accelerator programme to give food and drinks businesses the tools and knowledge to scale up.
To take your business to the next level, it will take more than a new product idea. Scaling up operations can involve new legislation and governance considerations as well as an increase in costs or a change to operations.
In order to make this know-how accessible to small and medium-sized food and drink businesses in Kent, the Business Innovation Masterclasses were developed. Valerie Pondaven from the University of Greenwich and the Growing Kent and Medway team have invited subject experts within the food industry to share their expertise in a series of free online masterclasses.
Each webinar, we introduce a new business-related topic targeting growth or development. These range from marketing and branding discussions to trends within the industry, and even covering funding and legal practices.
Naturally, we understand that businesses are at different stages of development. Some of you may have already covered the content in our more introductory webinars, so please get in touch with us at contact@growingkentandmedway if you are interested in attending but would like to determine the level of depth of any of the masterclasses.
These masterclasses are provided for our Food and Drink Accelerator program, as well as any horticultural and plant-based food and drink businesses in Kent in order to share knowledge and support Kent-based innovation.
Upcoming Business Innovation Masterclass Schedule:
Tuesday 8th Nov             How to Design a PR and Marketing Strategy – Sharp Relations
Thursday 24th Nov         R&D Tax Credits for food innovation – Azets
Tuesday 29th Nov          Food Safety Considerations with Plant-Based Products – Wareing Food Safety
Tuesday 6th Dec             Employment, Recruitment & Retention in the Food & Drink Industry - Outset
Thursday 15th Dec         Future Trends in Packaging – Sustainability and Brand Values - Emagine
Please see our Events page to book onto any of these masterclasses.
Recent Masterclasses have included the following topics – Growing Kent and Medway members are able to access a recording of the webinar on request.
Barcoding Basics. Why You Need Them and How to Get Them Right. – GS1 UK
How to Access UK Funding. – Food Talk
An Introduction to Food & Drink Labelling – Howarth Food Safety
Understanding Intellectual Property and How to Protect It - Keltie
How Much Does it Cost to Launch a Food or Drink Brand? - Brandclock
How to make more money from your website – Northern Comfort
What Motivates Customers to Make Sustainable Purchases? – Alimentovation
Want to become a member of Growing Kent and Medway? Get in touch.