Horticulture, food and drink businesses awarded £154,000 research vouchers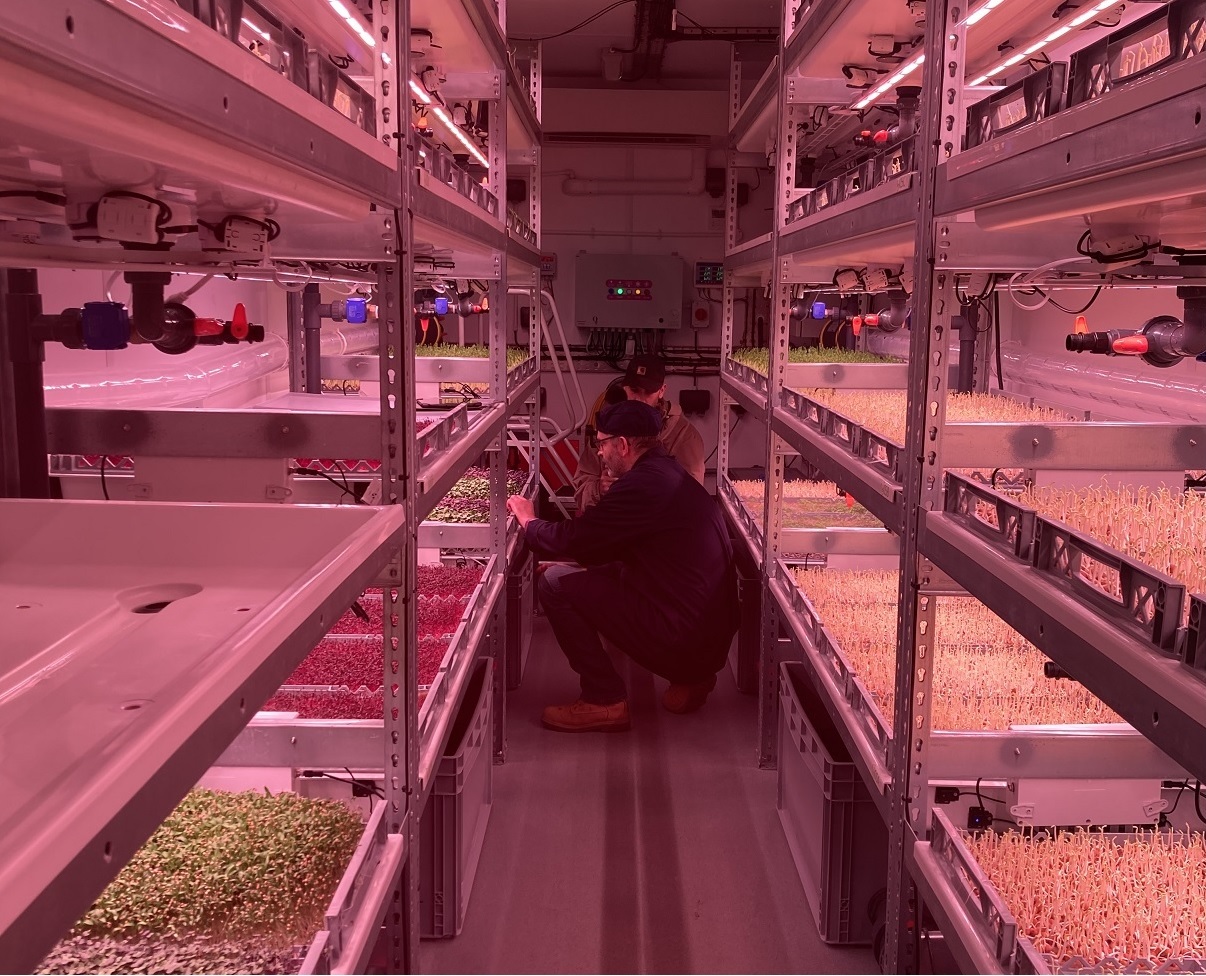 Over £154,000 of funding has been awarded by Growing Kent & Medway to 11 businesses for research projects to improve the sustainability of the horticultural, food and drink sectors.
From reducing plastic in fruit punnets, cutting energy use in food processing, to extracting plant proteins from seaweed, the wide-ranging projects each showed innovative approaches to overcoming sustainability challenges.
Vouchers worth up to £15,000 were issued to each business to provide access to the technical expertise and testing facilities at three cutting-edge research centres in Kent and Medway.
The diverse group of winning businesses include fruit growers, packaging suppliers, food processors, ag-tech pioneers, and start-ups working with alternative proteins.
Dr Nikki Harrison, Programme Director for Growing Kent & Medway said: "Our voucher scheme is a great way for businesses to work with leading research organisations for the first time. We hope they will lead to further collaborations in the future.
"We were impressed with the innovative ideas submitted, which all have the potential to help make horticultural and food and drink production in the UK more sustainable."
Each of the projects will address a specific challenge within the following areas;
- Energy use
- Sustainable packaging
- Reducing food waste
- Water
- Alternative proteins
- Sustainable crop production
Siobhan Parks, New Business and Product Development Manager at Sharpak Aylesham Ltd, said: "We applied for a voucher to receive technical research support from the University of Kent for a new packaging technology for raspberries. We're testing whether a recyclable novel punnet will extend the shelf-life of raspberries, compared to punnets containing the standard soaker pads currently on the market.
"If successful, it will offer a viable alternative to retailers looking to meet their Plastic Pact UK pledges, help to reduce greenhouse gas emissions by improving the circular economy of plastics, and simultaneously reducing food waste."
Ag-tech company Verdant Carbon secured a grant to better understand the link between soil health and carbon capture in different farming situations. Co-founder Frank Gollins said: "Soil microbiology has a pivotal role in determining the viability of agricultural soils, both for farming and as an agro-ecological tool; despite this it remains poorly understood.
"This grant will hopefully form a first step for further partnerships, exploring the role of a vital, yet often overlooked farm resource."
Ingrida Muzikeviciene, J L Baxter & Son, said: "We applied for a Business Innovation Voucher to understand the biochemical profile of Nashi Gold pear juice and to test whether it has similar components to pears grown in Asia.
"We're hoping to prove to the UK market that Nashi Gold is full of health benefits. That will help us to promote this unique product to a market that is currently unfamiliar with it."
The vouchers are designed to help businesses access research to test new prototype products, trial new technology or get data to validate an idea. Businesses across the horticultural and plant-based food and drink supply chain in the local region were able to apply.
Read full details of the winning projects
We will be making new grant opportunities, as well as a second round of Business Innovation Vouchers, available later in 2023.